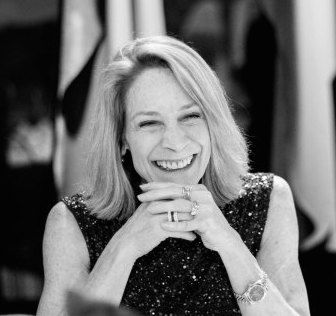 Marie Arlo - Board Chair
Marie is a branding and marketing executive who learned her skills developing communication plans for a wide range of Fortune 500 clients. As an Executive VP at Grey Worldwide, Marie led cross-disciplinary business and creative teams in the development and execution of multi-million dollar national and international marketing campaigns. Throughout her career, she has succeeded in establishing strong business relationships around the world. Marie is the founder of Aspetuck Advisors, a consulting firm focused on business development and branding opportunities for growing companies. She is involved in the start-up community as an advisor and mentor, guiding brand and business plan development for entrepreneurs in New York and California. Marie is also Producer and Chief Operating Officer of The Uncondemned,a feature documentary that has garnered worldwide critical acclaim.
Nancee Bruggeman
Nancee served as a senior docent for thirteen years at the Minneapolis Institute of Arts. She encouraged children to engage with art by using their imaginations and worked diligently to inspire adventure, creativity and curiosity. Nancee further served on the Friends of the Museum board for ten years in varying capacities; entertainment liason, fundraiser, and treasurer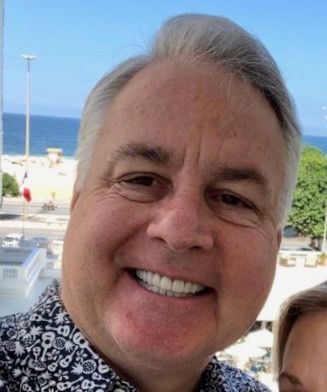 Tom Bruggeman
Tom started his career in his family business when it was founded in 1968. As a dual family business addressing both commercial business and DIY homeowner needs, Tom kept a pulse on changing trends for both business and consumer customers. Throughout his time managing the DIY business unit, Tom nurtured partnerships between Japanese and Chinese suppliers and counterparts, navigated the unique intricacies of interpersonal communication throughout a familial and tight-knit workplace, and worked with his father and brothers to research and develop new products for the market.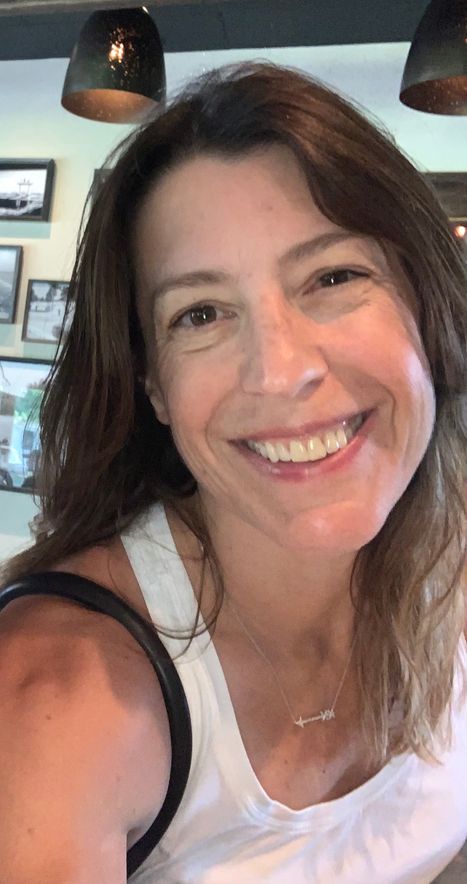 Robyn Bruggeman
Robyn Bruggeman earned a master's degree in Civil/Environmental Engineering focusing on drinking water collection and distribution. She has worked on soil and groundwater investigations and design and maintenance of public drinking water systems. Recently, she served on the board of Lake Country School – a K-8 Montessori school in Minneapolis - for nine years, four of which she was the chair. During her tenure, she hired a new head of school, facilitated development of a facilities master plan, and championed a capital campaign and the start of a $6 million building addition. She is currently working on development of a medical device with a small start-up company and is a founding board member of Friends of Minneapolis Parks.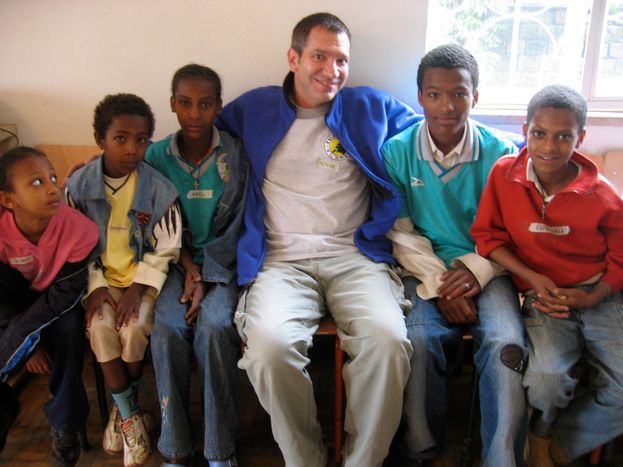 Stephen DiMenna
Stephen is the founder and artistic director of ITP. He is an Off-Broadway and regional theatre director who has directed numerous productions in New York and the U.S. He was a professor in the Program in Educational Theatre at New York University for fourteen years. He was the artistic director of the MCC Theater Youth Company and youth theatre in a professional Off-Broadway theatre. He was co-artistic director of the Stargate Company and program for court-involved youth at Manhattan Theatre Club. He is a theatre consultant for the New York City Department of Education and a senior teaching artist with Theatre Development Fund.
Ron Elliott
Ron was the first to identify a part of the school supply industry which was not being served; discounted school supplies. With knowledge of how to import products directly from overseas manufacturers while bypassing middlemen, Ron built Discount School Supply into a catalog and online business with a turnover of over $200 million a year. Through a reverse merger, Excelligence became a listed company on NASDAQ. The company sold to a private equity firm in 2011.
RANDY GRAFF - Honorary Board Member
Randy is a Tony Award winning Broadway actress. On Broadway she has appeared in Fiddler On the Roof (Drama League nomination), A Class Act (Tony, Drama Desk nominations), City Of Angels (Tony, Drama Desk Awards), Moon Over Buffalo, Laughter On The 23rdFloor, High Society, Falsettos, Les Miserables (original Fantine, Helen Hayes nomination). Selected Off-Broadway and Regional Theatre credits include: The Babylon Line (Lincoln Center, Lucille Lortel Award) Long Christmas Ride Home (Vineyard Theater, Drama League nom.), A Little Night Music (Kennedy Center Sondheim Festival) Several original cast recordings and solo CD, Randy Graff Sings Cy Coleman. She teaches musical theatre acting at The Manhattan School of Music.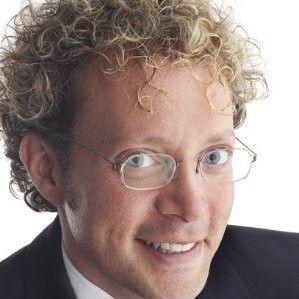 JONATHAN HERZOG
Jonathan is a partner at Herzog + Sheffield PC, a law firm in New York City. Jonathan runs a progressive practice with a modern approach to providing legal services. He offers expertise in a wide variety of practice areas, including Business Organization, Copyrights and Trademarks, Entertainment Law, Estate Planning, General Practice, LGBT, Real Estate Law, and Technology and Multimedia.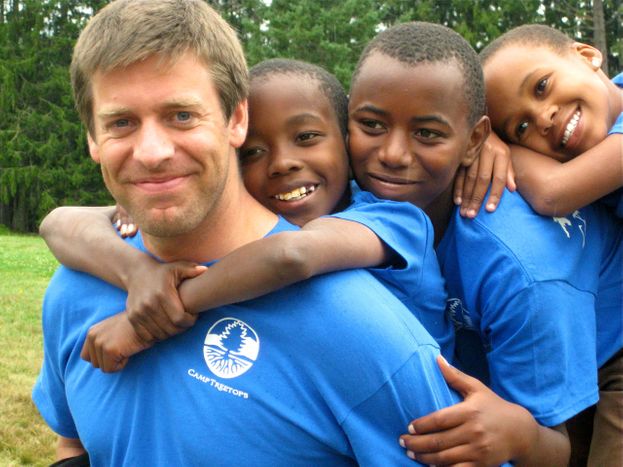 STEFAN NOWICKI
Stefan is a founding board member if ITP and has served on the board since 2007. He is a producer and partner of Sundial Pictures an independent film company in New York. Sundial Pictures is a New York City based independent film production company specializing indocumentary and narrative feature films. Sundial Pictures helps provide the resources andsupervision to help bring filmmakers' visions to reality. We aim to produce films that affectpeople and push filmmakers to reach their potential of entertaining and educating audiences.Our goal is to produce films with other production companies, independent film investors, andphilanthropists to create powerful motion pictures and bring those films to as wide an audienceas possible.
SHARON SULLIVAN
Sharon Sullivan graduated from Tufts with a B.S. in Psychology and a MBA in Marketing from George Washington University. Sharon spent 16 years at U.S. News & World Report, in Washington D.C. and New York City, where she was the Assistant Publisher. Other professional experience includes being the Acting Publisher of Chicago Wilderness magazine and a consultant for the Field Museum in Chicago on their Sue T-Rex project. Sharon has been on numerous boards: Kendall College in Evanston, IL, Westport Playhouse in Westport, CT, Family and Children's Agency in Norwalk, and the Manhattan Theatre Club in New York City. Through MTC, Sharon was the founding leader of The Stargate Theatre company which takes previously incarcerated youths and teaches them life skills through theatre and their own original production.
JUDY TATE
Judy has won four Emmy Awards as a writer and a WGA award for her work in daytime television. Her plays have been produced in theatres around the country and in the UK. Theatre awards include: MTC's playwriting fellowship; the New Professional Theatre Playwriting Award; and WAMCO collaboration award finalist. She is a 25 year member of Ensemble Studio Theatre, Founding Artistic Director of the Stargate Theatre, a project that pays court-involved youth in New York City to create and perform an original play, and she is the Producing Artistic Director of The American Slavery Project. Judy has taught and performed across the nation and around the world. She currently teaches playwriting at New York University. She is an alumna of NYU/Tisch.